Though I very almost did not make it out of the house yesterday evening (thank you, Howard Hughes), stubborn determination and the power of pharmaceuticals prevailed, and we made it to Boston for the
Faith and the Muse
show at T.T. the Bears on Brookline Avenue in Cambridge. And I am so glad that we did. The show was glorious. Truly, simply glorious. My thanks to Monica and William for putting us on the guest list, because that was probably what actually got my leaden ass out the door (oh, and thanks to Chris Ewen for
calling
to be
sure
we were coming). Really, I've seen Faith and the Muse three times now since 2001, and even though I've seen them play better venues, last night's performance was by far the best I've seen from them. Brilliant, beautiful, thunderously sublime. I think they played all of the new album,
: ankoku butoh :
, as well as a few older songs. My squealing fangirl moment of the night came when William dedicated "Cernunnos" to me. And oh the drummers; I think I actually had drumgasms. Also, I was unaware that
Paul Mercer
was touring with them (and plays on the new album), and it was great getting a chance to talk with him again. I've known Paul since 1996, when I was in Death's Little Sister and he was in the Changelings. And I have to give special mention to the dancers,
Aradia Sunseri and Lucretia*Renee
(who, together, are Serpentine)...just, wow. So, yeah...if
the current US/European tour
is coming
anywhere
near you, I fucking implore you to see it. And get the new CD. The opening band last night was Providence's own
Spindle Shanks
, though we came in late, near the end of their set. But what we heard was great. Spindle Shanks did the music for the as-yet-unreleased (but I hope to soon remedy that) trailer for
The Red Tree
. The infamous
Scary Lady Sarah
is djing for the American leg of the tour (I'd not see
her
since I was Mistress of Ceremonies for Convergence 5 in New Orleans, back in 1999).
And I think that's almost all for now. I have to get the second piece written for this month's
Sirenia Digest
. I'm doing it that backwards way, where
Vince Locke
sends me a drawing, and I write a story to it, reversing our usual dynamic. I'll post his illustration here sometime in the next few days, before #53 comes out, just to whet your appetites. And Spooky took about a zillion photos of the show last night, but she still has to sort through and edit them before I have anything to post, so, until then, I leave you with cute photos of Sméagol and Hubero: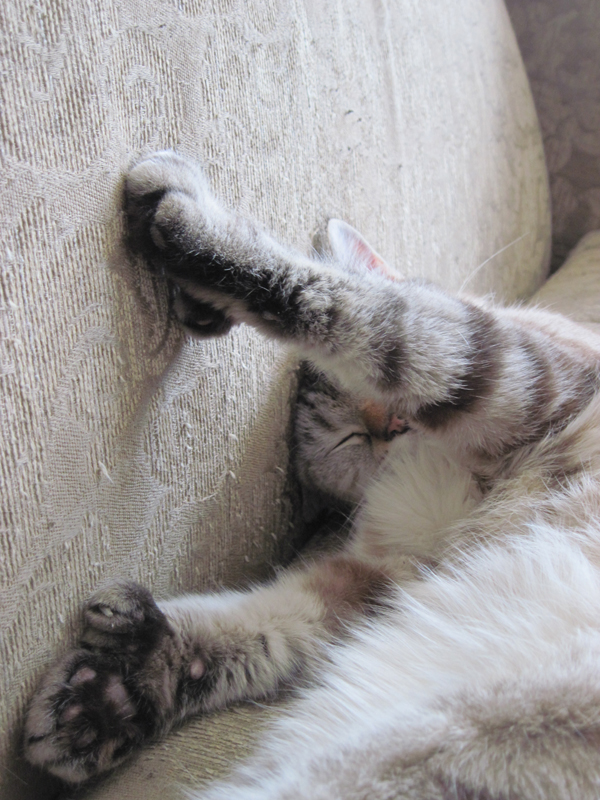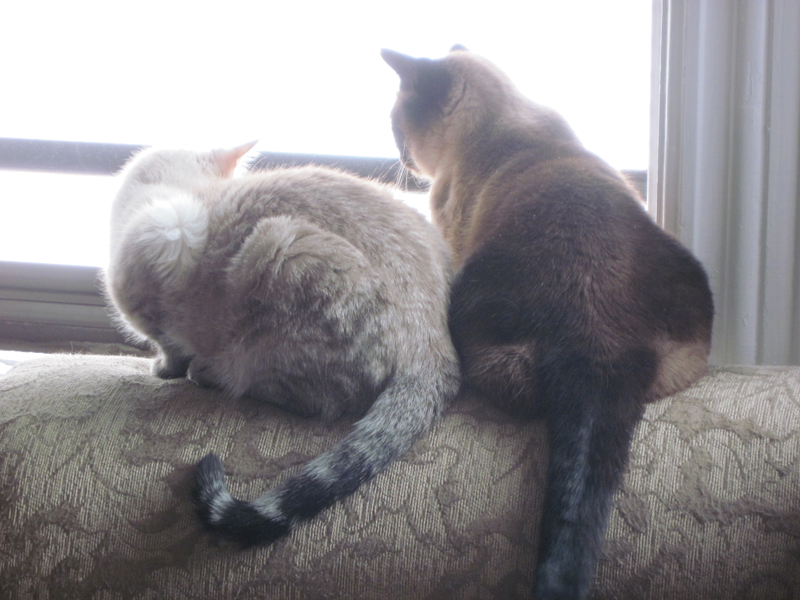 Photographs Copyright © 2010 by Kathryn A. Pollnac


About an hour behind today, as we didn't get back from Boston last night until a little after 2 a.m. Today is cloudy, drizzly, cooler, and likely to remain this way until Wednesday.
Current Location:

Deva Vallis

Current Mood:

better

Current Music:

Lost Signal, "Perfect Sky"