Today Spooky dragged me out of the house for a fairly wonderful day Outside (which I will describe, with photos, tomorrow). At the end of it all was a package from David Kirkpatrick (
corucia
), and
in
that package was a copy of
William Stout
's new book,
Dinosaur Discoveries
(2009, Flesk Publications). And that would have been enough, right there. But turns out, it's #420 of a signed limited edition of 500 copies. And as if that
still
wasn't cool enough, it was inscribed to me, with a mosasaur illustration! Now, if you aren't in the know, me and mosasaurs, we go way, way back. All the way to the
Santonian
, in fact. Anyway, yes, this is grand, and thank you David and Bill for giving me something to smile about on this day when I very much
need
something to smile about.
Oh, and Spooky even took two nerdy photos: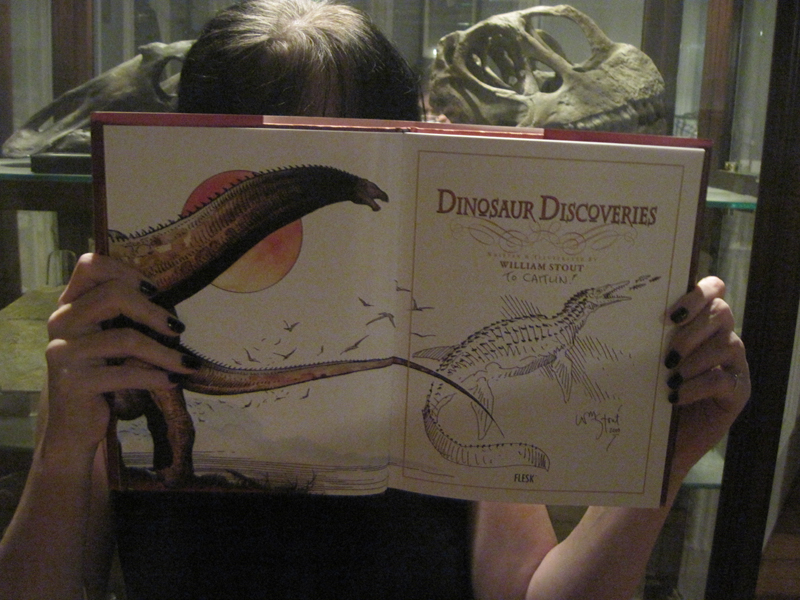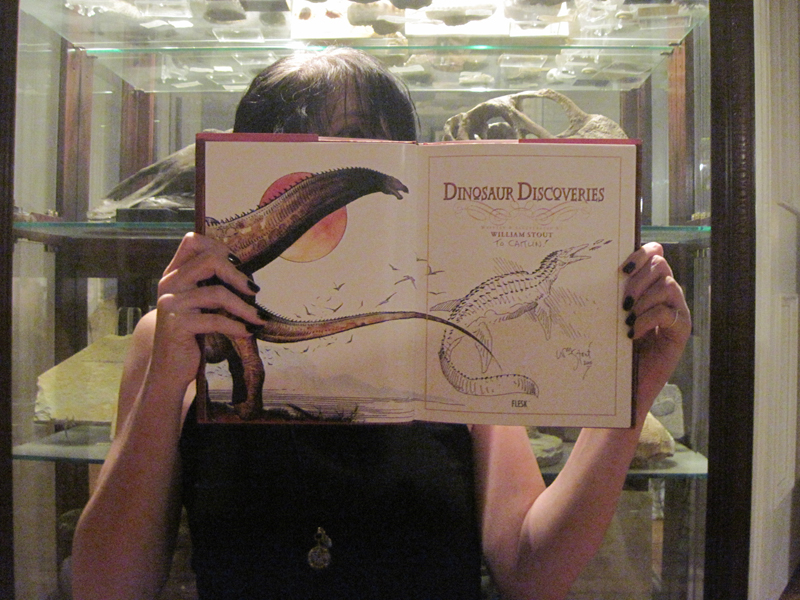 The last few days have been...well...crap. Almost complete and utter.
Current Location:

Tinjar Vallis

Current Mood:

tired, but smiling

Current Music:

Salamandrina (Spooky) killing murlocs